"May is Melanoma Awareness Month and partnering with Golftini gives us an opportunity to extend our efforts to promote proper SKIN protection by the use of SPF apparel and sunscreen," said Jessica Folino, General Manager/Partner, SKIN Sunscreen. "Golftini is committed to protecting golfers against sun damage and we are pleased to partner with them to increase awareness of skin cancer and UV damage."
"Skin Sunscreen is a great product that we all love and use. It has been fun getting to know and work with the Skin Sunscreen team," said Susan Hess, Golftini Owner/Designer. "We share a common goal of helping to prevent skin cancer and our partnership benefits golfers by providing information and products to help them protect themselves from the harmful effects of UV radiation."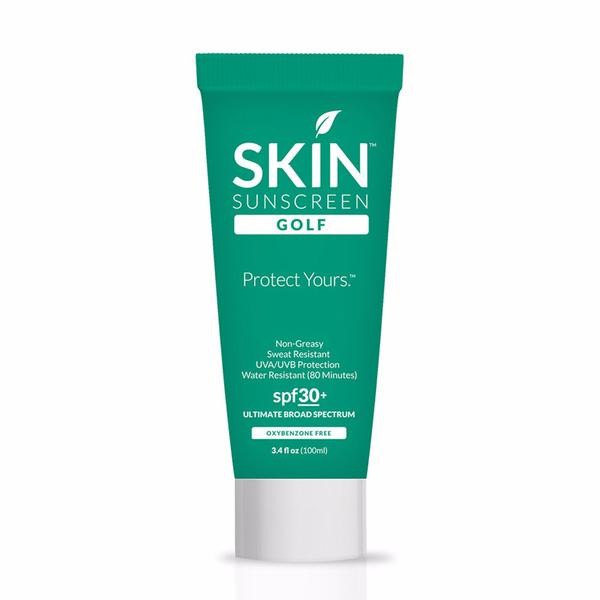 SKIN Sunscreen has carefully developed its premium preventative SPF30+ lotion formulation to be oxybenzone-free, non-greasy, sweat resistant and water resistant for up to 80 minutes. Uniting the company's resources in a quest to spare others the pain and loss associated with the insidious health threat of skin cancer and UV damage, SKIN Sunscreen is proudly promoted as the optimal wellness preventative in a healthy daily hygiene routine.
In addition to the SPF 30+ lotion formulation, SKIN Sunscreen offers an SPF50 Continuous Spray in a lightweight, non-greasy, oil-free formula that sprays on from any angle, helping protect the entire body from harmful UVA/UVB rays. This highly effective, Broad Spectrum formula features a no-run application that doesn't require rubbing in. It provides water resistance up to 80 minutes and applies and dries clear while allowing the skin to breathe.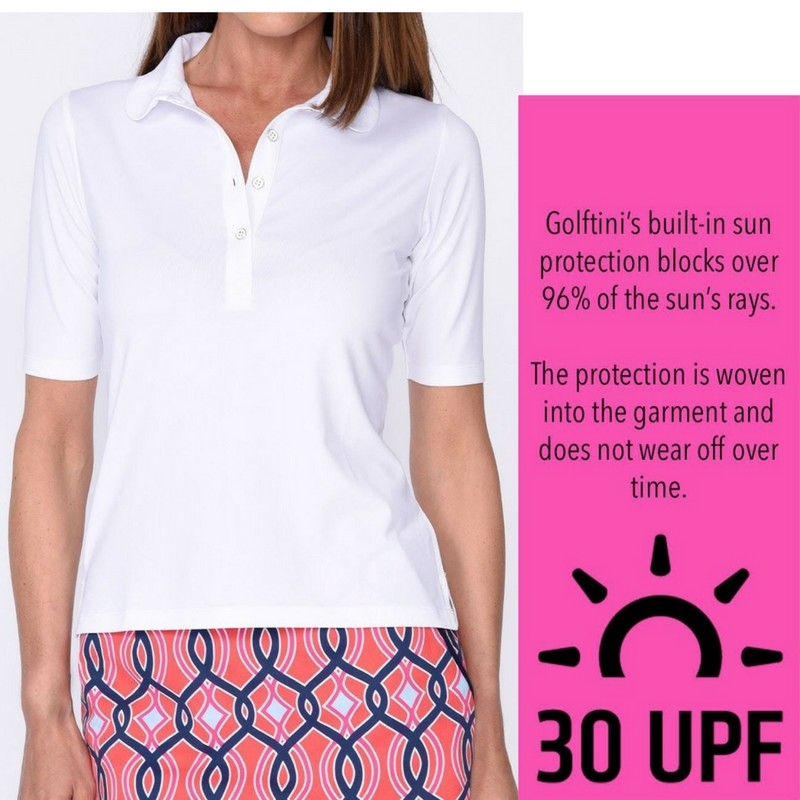 "Skin Cancer is the #1 most diagnosed cancer in the U.S. and it doesn't have to be. We encourage golfers to Protect Yours™ with SKIN Sunscreen and SPF apparel and get regular skin check-ups," added Folino.
About Golftini
Golftini is your go-to brand for the most fashionable women's golf apparel. Golftini provides a variety of designer golf clothing, specializing in printed and patterned skorts. Our most recent addition to our collection is the woven in sun protection in all our tops providing UPF 30 to protect our customers. The Golftini collection offers something for everyone; a pop of color, on-trend styles, and exclusive designs that allow you to look and feel your best on and off the golf course. For more information about Golftini, visit www.golftiniwear.com.
About SKIN Sunscreen™
 SKIN Sunscreen™ was founded for golfers, by golfers. SKIN Sunscreen is formulated specifically for golfers and their environment. The SPF 30+ sunscreen utilizing Zinc and Titanium Dioxide as its base, is very water resistant, Broad Spectrum, and delivers UVA/UVB protection. SKIN Sunscreen is trusted for performance and protection by nearly 280 Tour Players on the PGA Tour, European Tour and Web.com Tour. For more information about SKIN Sunscreen, visit www.skinsunscreen.com.
###
CONTACT INFORMATION:
Media Materials Contact: Tracy Nackel, TEN Marketing & PR, 760-420-1602, tnackel@cox.net
SKIN Sunscreen Contact: Jessica Folino, 855-624-7111, jessica@skinsunscreen.com
Golftini Inc. Contact: Michelle Haag, 908-654-0252, michelle@golftiniwear.com